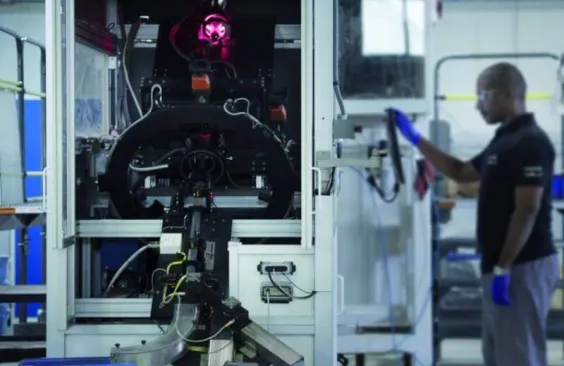 At LAHAB LIGHT AMMUNITION, we go beyond transforming the entire ammunition value chain. We leverage ground-breaking technology and deep domain knowledge to create ammunition designs built for continually-evolving mission requirements.
Our recently renovated facility has been upgraded with state-of-the-art machine tools, capable of high output and superior quality across our full product portfolio. Through our innovation, precision machinery and advanced processes, we consistently produce high-performing products that meet US-MIL SPEC, NATO and CIP specifications.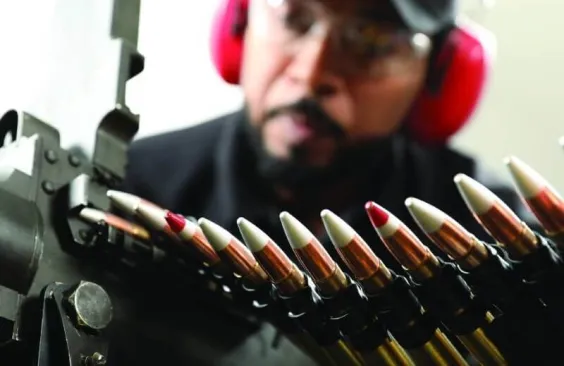 GROUND-BREAKING TECHNOLOGY. DEEP DOMAIN KNOWLEDGE.
We offer expert support throughout the ammunition lifecycle — from assembly to decommissioning — by harnessing the latest technologies and advanced manufacturing capabilities. Our Continuous Improvement Programme adopts cutting-edge technologies including process optimisation and, in the future, robotic production using high-precision tools.
Based on the most advanced CNC machinery, our fabrication and production is CE and ISO compliant, and is overseen by a revolutionary, centralised live monitoring web-based platform, capable of taking an instant picture of production and capacity of any calibre, tender, project or delivery schedule. With built-in quality control, it reduces end-of-production cycle rejects to virtually zero.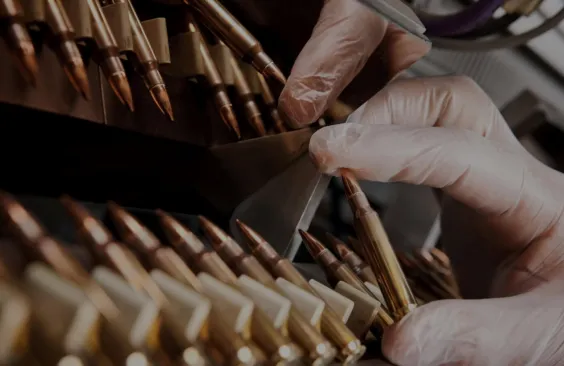 To supply military, law enforcement and civilian users around the world with the highest-quality small caliber ammunition. Through pioneering innovation in design and production, we deliver ammunition that is safe, reliable and effective.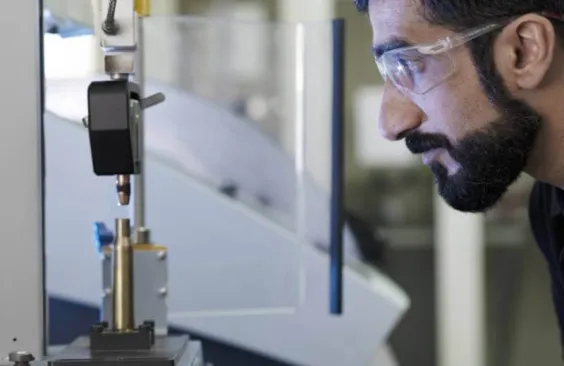 Here at LAHAB Defence Systems, our manufacturing processes ensure that quality is built-in to each stage of product development, with testing and inspection at various stages of the development cycle. Our capabilities include state-of-the-art ballistics testing, a chemical laboratory, materials testing laboratory and proof ranges, ensuring that we deliver consistently reliable, high-precision products. 
Our quality system is ISO 9001:2015 compliant and meets local and international defence ministry requirements as well as NATO, US-MIL SPEC, CIP and SAAMI standards.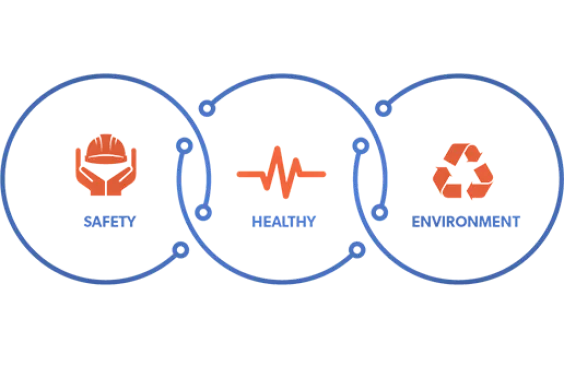 At LAHAB Defence Systems, your safety, and the safety of everyone who works with us, is a key priority. Our safety strategy is woven into all our activities, and our employees work to improve safety at all levels of our business. We have OSHAD SF V 3.1 approval and ISO 45001:2018 certification in Occupational Health and Safety which demonstrates our commitment to safety and regulatory compliance.
ENGINEERING &
DEVELOPMENT
DEPARTMENT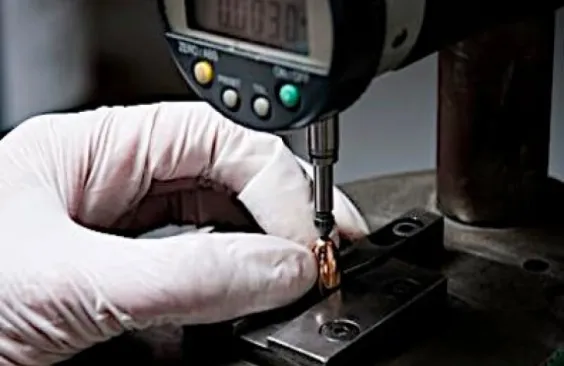 Our Engineering and Development department works in close co-ordination with our customers, deepening our understanding of their operational needs, and looking ahead to tomorrow. Our highly qualified and experienced team, backed by leading edge engineering technology and laboratories, enables us to consistently improve our product portfolio and look to the future with comprehensive R&D investment.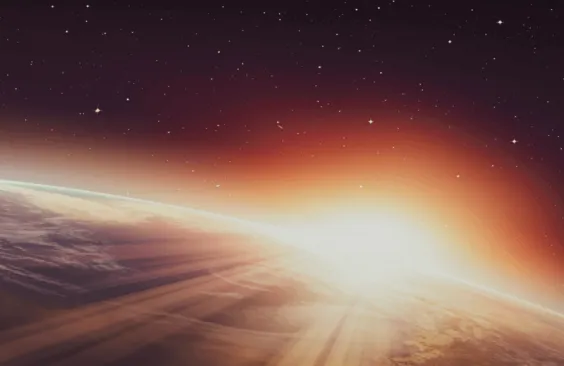 We live in an accelerating world. Characterised by uncharted frontiers, the future is empowered by advanced technology that is galvanising a new breed of players. At the edge of these frontiers exist no limits – where boundless opportunities await.
Transforming how we live, and ensuring a more secure future, is what we do. We are EDGE; and our mission is simple: to bring innovative technologies and services to market with greater speed and efficiency.
We will not only revolutionise the defence industry, but we will change its fundamentals. We are the vanguard of the next-generation, of a reimagined sector. We prioritise technology in a non-binary world and seek universal solutions. We work with everyone: big or small, start-up or established, local or global.
We are EDGE. We enable a secure future.